Thirumoozhikkulam Lakshmana Perumal Temple – Ernakulam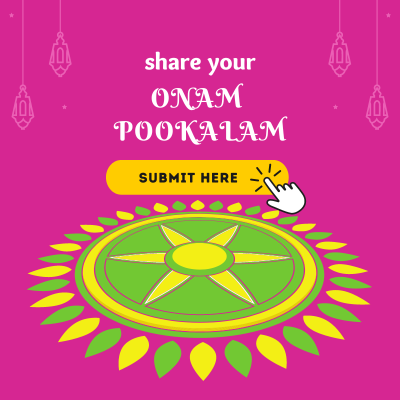 Thirumoozhikkulam Lakshmana Perumal Temple is situated in Thirumoozhikalam (Moozhikkulam) in Ernakulam, Kerala, India
History
The mythology behind the name of this place is Hareetha Maharishi did penance and meditation on the banks of river Poorna(Chalakudy River). Lord Mahavishnu got impressed by the dedication of the Maharishi and appeared before him on the beginning of the Kali yuga. Lord Vishnu gave some advice to Hareetha Maharshi to overcome the difficulties in Kali yuga. These pieces of advice are called Thiru Mozhi meaning 'Sacred Words'. And thereafter this place got its name as Thirumozhi kalam – kalam means place.
Later Thirumozhikkalam became Thirumoozhikkulam. This shrine is associated with legends from the Ramayana. Bharata, the brother of Rama and Lakshmana, came to invite Rama, then in exile, to take over the reins of the kingdom, an angry Lakshmana suspecting Bharata's intentions intended to kill him; however, Bharata's innocence was very soon revealed, and then the two of them offered worship together at Tirumoozhikkalam. The name Tirumoozhikalam is said to have originated from the phrase tiru mozhi kalam the site where sweet words were uttered.
Another belief is that at the end of the Dvapara Yuga, Dvaraka was swallowed by the sea and four idols of Sreerama, Bharatha, Lakshmana and Shathrukhna which Lord Sree Krishna worshipped, were also washed into the sea. Some fishermen subsequently caught these four idols near Thriprayar and they were given to Vakkay Kaimal, Naduvazhi. Vakkay Kaimal, had a dream one night in which some mysterious person appeared before him and told him that four idols have been washed ashore and that these idols are to be consecrated at such and such places.
They were duly installed in four temples as directed in the dream. Rama at Thriprayar. Bharata at Irinjalakuda, Lakshmana at Moozhikkulam and Sathrughna at Payammal
Location
North Paravur Municipality
Ernakulam,District
Accessibility
Nearest Town/Landmark/ Junction – Kurumaseri – 1.3 km
Nearest Bus station – Moozhikulam Bus Stop – 160 m
Nearest Railway station – Angamali Railway Station – 9.5 km
Nearest Airport – Cochin International Airport – 12.2 km
Contact
Thirumoozhikkulam Lakshmana Temple
Moozhikulam, Kurumaseri, Kerala 683579
Phone: +91-474-2512340
Your location to Thirumoozhikkulam Lakshmana Perumal Temple