Kalarivathukkal Bhagavathy Temple at Valapattanam, Kannur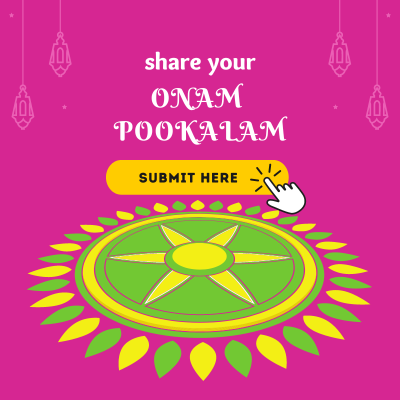 Kalarivathukkal Bhagavathy temple is situated on an elevated plane amidst thick vegetation and in harmonious natural surroundings near the picturesque valapattanam river at Valapattanam, Kannur.
The diety consecrated in the sanctum sanctorum is the primordial mother manifested as benevolent and serene Chamunda blessing devotees after vanquishing asuras Darika and Ruru. The temple functions as the spiritual abode of the people residing in a vast area and was built and patronised by the earstwhile rulers of the Chirakkal Kovilakam , a scion of the Kolathiri dynasty, that ruled North Kerala .
Main investitures
The main Sreekovil of goddess is square and facing west. The idle of principal diety of sree maha rajarajeswari (made of wood) in standing pose on lord sadasiva. The idle has 4 arms with lotus, sword, goblet and shield in hands. An archana bimbam is placed at its front as the main idle is a darusilpam. There is a shrine of lord siva facing east with a silalinga idle.
Sub investitures
The sub shrine of the Kalarivathukkal Sree Bhagavathi temple are "kshetrapaalan", "sapthamatrukkal" along with lord "Veerabadra" and "Ganapathi" made of wood, sivanaga and kuzhinaga.
Legend
It is believes that the temple is consecrated by Lord Parasurama.
HISTORY
The temple was originally worshipped by vadakke illam and it was forcefully handed over to chirakkal rajas. When it came into the hands of chirakkal rajas, it was renovated with large properties attached to the temple.
Temple Timings and order of worship
The temple is opened around the year all days from 5.00 am to 12.45pm and evening from 6.00 pm to 8.00pm.
Important pooja's are usha pooja at 6am pantheeradi pooja 12 noon and shakthi pooja at 6.00 pm.
Every day the Silver Sword of the Goddess is taken out of the sreekovil and kept in the mandapam in the morning and taken back to the sreekovil after the sakthi pooja.
Festivals
The important festival of the temple is Pooramahothsavam held for nine days in Meenam. It starts on karthika and ends on uthram. The thidambu of devi is taken on a procession on everyday evening from karthika to makam to valapattanam kotta. 7th day, ayilyam taken to sri siveswaram and kadalaayi srikrisna temple. 8th day on poram, pooram kali at chirakkal chira. 9th and final day, uthram, the thidambu is taken back and placed at vedikkettu thara. After the fireworks and performing arts, deity is taken back to shrine. Theyam is also performs in this temple. Another important festival celebrated here are Navaratri, Sivarathri, vishuvilakku and kalasam, perum kaliyattam in 10th Idavam and Niraputhari in karkkidakam.
Kalarivathukkal Bhagavathy Temple Wikipedia