Sree Veerasthanam Viruttanam Bhagavathy Temple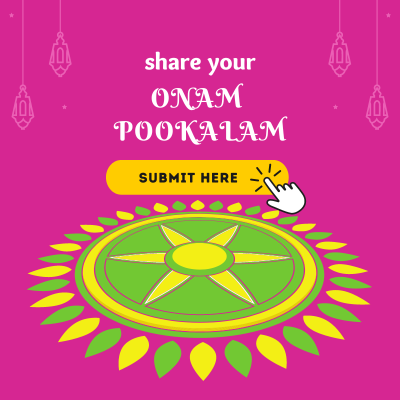 Sree Veerasthanam Viruttanam Bhagavathy Temple is an ancient Bhagavathy temple situated in the border of Thrissur and Palakkad Districts in Varavoor and Thirumittacode Panchayaths. There is no record to know its exact history and antiquity.
However, during the Devaprasnam held as a prelude to renovation and subsequent Naveekarana Kalasam held on May 16 -26, 2010, it was revealed that the temple prathishta was performed by a very powerful Rishi.
The temple is situated behind the historic Sree Nedumbrayoor (Thirumathaliyappan) Mahadeva Temple, Thali and surrounded by Pintalikkunnu Subramania Temple and Peringannur Mahaganapathi Temple and picturesque fields and Thachukunnu in front of the temple is a sight to behold. This Devi temple is the abode of Shakthi Upasana.
People from 8 desams visit the temple seeking the blessings of Viruttanathamma for prosperity in their spiritual and material life. The temple is managed by Sree Veerasthanam Viruttanam Bhagavathy Temple Trust with the active cooperation of devotees from all the desams.
The Thantric right of the temple belongs to the famous Kallur Mana in Thripunithura, Kerala. Brahmasree Sreekumaran Namboodiripad is presently performing the Thantric rituals at the temple.
The important days of the temple are Chanthattam for Bhagavathy and Veerabhadraswamy during Medam month to strengthen the idols made in Varikkapilavu, a rare crafting.
Illamnira Tripputhiri is held in Edavam month Illam Nira and Triputhiri are held on Sunday which falls after the karkidakavavu. Ramayanamasam is organized in the temple with Purana Parayanam and Ramayana Parayanam and one day Ramayanam Related Programmes.
Navaratri is very famous in the temple with special Saraswathi pooja. On Vijayadasami day Vidyarambham is important in the temple and children from all thattakam come to the temple for vidyarambham.
Utsavam – The temple is one of the rarest Devi temples with the distinction of observing 10 days utsavam with very rigid tantric rituals. The Kodimaram is brought by Pilakkad desom devotees and palm tree is used for Kodimaram in the traditional way. 9th day Pallivetta is held and Aaraattu is held on 10th day. The kodikayattam is held in Rohini Nakshathram of Kumbam month. All the desams have a participative role in the Utsavam.
On the 5th day utsavam, Ezhunnallippu is coming from Irumkutur, Thirumittacode, Rayamangalam, Irumbakassery and Ezhumangad which is known as 5 desams. Similarly, 6th day Ezhunnallippu is brought from Desamangalam, Thalassery, Kondayur, Varavattur, Pallur, Kodappara and Kottippara which is known as 6 desoms. 7th day Ezhunnallippu is brought from Thali Kovilakam from time immemorial, a family of Varmas who is considered is Kshatriyas.
On 8th day Ezhunnallippu was of 8 desoms now coming from Peringannur desom which involves Peringannur, Velladikkunnu, Chathanur, Karukaputhur, Cherippur, Ozhuvatra and Ittonam. Devotees from all desams visit the temple seeking the blessings of Devi. Spiritual and cultural programmes are also held during the Utsavam with annadanam to the devotees.
Nearest Town/Landmark/ Junction – Nelluvai Junction – 7.9 km
Nearest Bus station – Thichoor Centre Bus Stop – 3.6 km
Nearest Railway station – Shoranur Junction Railway Station – 16.5 km
Nearest Airport – Calicut International Airport – 73.7 km
Website : viruttanamtemple.com