Trivandrum-Tour Destinations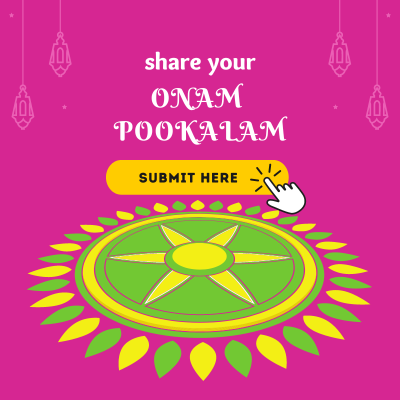 Thiruvananthapuram (also known as Trivandrum) is the capital city of Kerala, the God's own country. Known as the best and most popular tourist destination of Kerala, Trivandrum is famous for it's internationally renowned Kovalam beach, which has been visited by many foriegn travellers since 1930. Trivandrum is built on seven hills, is situated on the southern end of India bounded by Arabian sea on west side and Western Ghats on east side and is located at 8.5°N 76.9°E on the west coast. Situated at sea level Trivandrum has an area of 2192 sqaure Km.
History
Thiruvananthapuram (Trivandrum) is well known for it's rich traditions, ancient culture and art forms. History says trading traditions of Trivandrum date back to 1000 BC. It is believed that King Solomon's ship arrived here and landed near a port called Ophir (now known as Poovar). As per ancient trade history Trivandrum was a well sought trade destination for spices, ivory and sandalwood.
How to Access Trivandrum:
You can access Trivandrum by Air,Rail and Road.
Air: Airport is located at 6Km from the city and has connection flights from Colombo, Singapore, Maldives and Middle East.
Rail: Railway station is at the city centre itself and has got direct train service from all major cities in India. Direct trains are available to any main city (and all districts) in Kerala round the clock.
Road: There are 2 main roads connecting to Trivandrum from other main cities, a National highway numbered NH47 and a main centre road known as MC Road.
Most Popular Tour Destinations:
1. Kovalam Beach
Kovalam -the most popular tourist destination of Trivandrum (and Kerala), is a wonderful and fabulous natural beach. If Kerala is known as Godsowncountry then Kovalam is known as it's paradise. Kovalam has three crescent shaped beaches named as Lighthouse beach (largest of the 3), Hawa beach (second largest and known as topless beach, commonly used by foriegners) and Samudra beach (southernmost and commonly used by fisherman). The word Kovalam means a grove of Cocunut trees and this beach is blessed by as the name speaks, it offers a feast to the travellers eyes. Kovalam offers a beautiful ambience that's beyond words, and makes a traveller from any country, any age to rediscover his/her soul.
2. Shri Padmanabhaswamy Temple
There's an old saying "If you landed at Trivandrum, How can you go back without visiting Padmanabha swamy ?" A very famous, ancientHindu temple having Lord Vishnu as it's presiding deity, located inside the Fort in the city of Trivandrum. An ideal place to visit for any traveller who has an interest in Hindu traditions, mythology, temples, sculptures and architecture of the ancient era.
3. Sree Chitra Art Gallery
This internationally renowned Art Gallery is opened in 1935 by the then Maharaja of Travancore Shri Chithira Thirunal, is a well popular tourist destination and is famous for displaying original paintings of Raja Ravi Varma, Svetlova and Nicholas Roerich.
4. Napier Museum
Another popular tourist destination in Trivandrum, this wonderful museum built in the 19th century is renowned for it's brilliant architecture and knowledge pool about Kerala's history, traditions, art forms and culture. Napier museum has got a wide collection of ancient archeology and is famous for it's natural air conditioning system.
5. Kuthira Malika Palace Museum
Kuthira Malika (also known as Puthen Malika Palace) built 200 years ago by then King, Maharaja Swathy Thirunal Varma. Palace gets it's name from the 122 wooden horses that are carved on the southern side to support the roof. Built in 1846 Puthen Malika is a fine example of Kerala architecture and it's beauty.
6. Neyyar Dam
Neyyar Dam is another popular picnic destination in Trivandrum. This beautiful lake formed in 1958 offers attractive ambience for tourists. Neyyar Dam has boating facility and is one of the main tourist's leisure activity here. In 1977 a Crocodile farm was set up here and is now named after late Steve Irwin as Steve Irwin National Park. This place is located at 30km from Trivandrum on the foot of Western Ghats.
7. Ponmudi Hill Station
Ponmudi (also known as Golden Peak) is a scenic hill station in Trivandrum located at 61Km from the city. Main attraction about Ponmudi is that it's still unexplored! If you are a person who wish to experience the virginity of mother nature, a breath of fresh natural air,a bliss and feel rejuvanted, Ponmudi is the ideal place available in Trivandrum.
8. Varkala Beach
A popular beach after Kovalam, Varkala Beach is famous for it's landscape, natural mineral water spout (Yes! you can drink from here 🙂 ), and cliffy rocks located at seashore. This beach is a must see if you are fond of beaches.
Other Tour Destinations:
1. Sankumukham Beach
A favourite traveller's spot for anyone who wish to enoy sunset at the arabian sea. This beautiful beach is located adjacent to the Trivandrum airport.
2. The Zoological Park
One of the first zoo in India, Trivandrum zoo is built inside a beautiful botanical garden which houses many rare wild life which are on the verge of extinction now. Visiting this zoo is essential for all knowledge seeking travellers who wish to get an understanding of the flora and fauna of Kerala and it's wild animals.
3. Veli Tourist Village
Popular among traveller's for it's beautiful boating facility. Uniqueness of this place is, it's the meeting point of Veli lake with Arabian sea. Various types of boatings are available here like pedal boats, peddle boats and speed boats. Located at 8Km from Trivandrum city.