Alappuzha Tour Destinations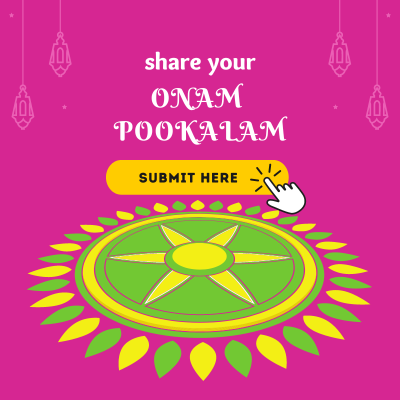 Alappuzha (also known as Aleppey) is known as Venice of the East as described by renowned world traveller Marco Polo. Alappuzha is famous among international travellers for it's boat race, backwater tourism, lagoons, beaches, Houseboat rides, marine products, coir industry and its unique culture. This place is known popularly as "Kuttanad" among local people, is the rice bowl of Kerala, with vast acres of paddy fields and cocunut palms which offer a delightful visual treat to every tourist's eyes. As per history Alappuzha had trade relations with Greece and Rome in the middle ages.
How to Access Alappuzha ?
Nearest Airport: Cochin Internationl Airport is located ath 81 Km from Alappuzha. You can get from airport to Alappuzha by rail or road. You can also use water transport (Government boat service) through backwaters to reach Alappuzha which is a delightful experience.
Rail: Alappuzha has a main railway station from which direct trains are available to all districts in Kerala except Kottayam. You can get to Kottayam from Alappuzha via road transport (40 Km approx). Direct trains are available to all major cities in India.
Road: You can get to Alappuzha from Cochin International Airport via National Highway 47 (NH 47)
Most Popular Tour Events
At Alappuzha it's the events that are made for travellers makes the difference, in fact it's an experience that you will cherish for the rest of your life. Wonderful!
1. Backwater Cruise in Houseboat
The most popular tourist event in Alappuzha is backwater cruise, which is carried in a Houseboat. A houseboat is a modified version of "Kettuvallam" of olden times. It has all the comforts of a good hotel with well furnished bed rooms, kitchen, a wide balcony which offers a live view of the backwaters (you can feel it), modern toliets and other extra comforts. Houseboat cruise is planned through a path which traverses main canals, rivers, and lagoons of Alappuzha, offers a scenic beauty of sorrounding nature and life which will be an outstanding travel experience for you.
2. Nehru Trophy Boat Race
Anothe popular event among international tourists, this is a race competition of Snake Boats carried out every year. If you are keen to enjoy this wonderful tournament, you must visit Alappuzha during the time of Onam (a unique festival of Kerala), which happens every year between August and September(Dates may change every year because of differences in calendar).
Most Popular Tour Destinations
The next popular destination of most travellers in Alappuzha (after backwater cruise) is beach. This beach is calm and quiet, has a park near by known as Vijaya park and has a pier that extends to the sea (137 years old).
2. Kuttanad Region
Known as rice bowl of Kerala, a traveller may visit this place during the backwater cruise. Main attraction of this place is the unending paddy fields, a unique culture and lifestyle of local people, lush green of coconut palms.
3. Pathiramanal
A small island located in the Vembanad lake, visiting this place will be a mindblowing experience for the traveller. Situated between Thanneermukkam and Kumarakom, this island is a favourite home for hundreds of rare migratory birds across the world. Tourists can take a houseboat cruise or a local boat service to this destination.
Pilgrim Destinations
1. Arthunkal Church
This famous christian pilgrim centre located at 22 Km from Alappuzha, was built by Portughese missionaries. Every year annual feast of St.Sebastian is conducted here during January.
2. Ambalappuzha Temple
Sri Krishna temple of Ambalappuzha is one of the 3 important temples of Lord Krishna in Kerala. The famous "Aarattu" festival is celebrated every year during the month of March or April (depends on local Malayalam calendar). This temple is famous among natives for it's "paayasam" (a porridges made of rice) which is really delicious. Another notable ritual is "Pallipana" performed by Velans (Sorcerers) once in every 12 years.
3. Champakkulam Church
Believed to be one of the seven churches established by St.Thomas in Kerala, the St.Marys church here celebrates it's annual feast on third Sunday of October.
4. Mannarasala Ayilyam
Mannarasala is renowned all over India for it's 2 day annual feast of Sri Nagaraja (King of serpants) named "Mannarasala Ayilyam". During this festival devotees assemble at temple and serve the rituals which will be an experience.