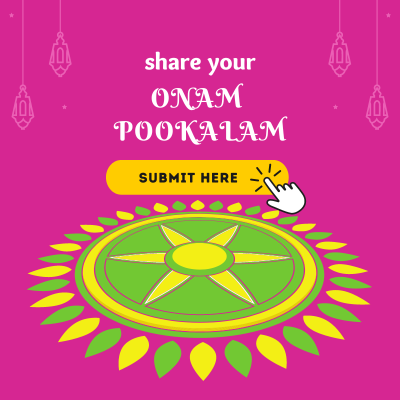 This is one of the most sought after tourist destination in Kerala. It is synonymous with luxurious backwater cruising. However, a holiday on this perfect little village on the Vembanad Lake also provides opportunities for boating, fishing and certain other water sports as well.
The village of Kumarakom is a cluster of little islands on the Vembanad Lake, and this small water world is part of the Kuttanad region. The bird sanctuary here, which is spread across 14 acres is a favorite haunt of migratory birds and an ornithologist's paradise. Egrets, darters, herons, teal, waterfowl, cuckoo, wild duck and migratory birds like the Siberian stork that live There in flocks are a fascination for visitors. The best way to watch the birds of the Kumarakom sanctuary is a boat trip round the islands.

An enchanting backwater destination, Kumarakom offers visitors many other leisure options. Boating and fishing facilities are available at Kumarakom. Holiday packages on the houseboats, traditional Kettuvalloms, are an out-of-this-world experience at Kumarakom .
An unbelievably beautiful paradise of mangrove forests, emerald green paddy fields and coconut groves interspersed with enchanting waterways and canals adorned with while lilies – this is Kumarakom A picturesque world of backwaters, thatched houseboats, Cormorants, Chinese fishing nets and swaying palms – An ideal getaway .
Kumarakom, located on the Southern coast of India enjoys a well-balanced tropical climate. Nature has composed its magic to perfection here. A million verdant coconut palms lining the rivers lean to examine its reflections on the glassy rivers. Everywhere, nature is at its best. Blooming forth in perfumes of flowers. In the riot of colors of multi-hued birds. In the fresh, succulent and bountiful freshwater fishes .
The local spring season emerges from August and coincides with the harvest festival of Onam. The lowest and highest temperatures recorded are 16.10 C and 37.80 C. There is always a cool, fresh breeze, which makes even the warmest weather readily agreeable. The South West monsoon is from early June to early August. However, slight drizzles persist till early November. Average rainfall is 1100 mm per year. The peak tourist season is from November to March.

Places for visit
Pathiramanal : PATHIRAMANAL (Sands of Midnight) This 10 acre island on the backwaters is home to many rare varieties of migratory birds from different parts of the world. According to mythology a young Brahmin dived into the Vembanad Lake to perform his evening ablutions and the water made way for land to rise from below. Surrounded by the Vembanad Lake, stretching from Alappuzha to Kochi, Pathiramanal is accessible only by boat. The green island thus forms an ideal place for a break in the journey while on a backwater cruise

Kumarakom Bird Sanctuary : A 14-acre bird sanctuary is situated on the eastern banks of the Vembanad Lake . The sanctuary adds to the natural beauty of Kumarakom. Birds (waterfowl, water ducks, cuckoos, wild ducks etc.) nest and spend happy summers here. Birds like Siberian storks migrate here every year .
Arrivikkuzi: Aruvikkuzi Waterfalls is located about 18 km from Kottayam town. This is a beautiful picnic spot where streams tinkle as they make their way through the landscape and waters roar as they cascade down the mountains from a height of 100 feet .
Aranmula : Aranmula is located about 50 kms from Kottayam. Aranmula is the place where the splendid Onam festival boat races take place. These races are religious, based on a temple festival. Caparisoned elephants with beaded umbrellas, processions of decorated floats, and highly ornate boats make this a lovely event to witness. Aranmula is also the centre of bell metal mirror craft .Vaikom is famous for the Shiva Temple. A festival take place here in November and December and last for 12 days. The 'Panchavadyam' is an important musical performance in the festival .
Erumely: Erumely is an important pilgrim centre for the Hindus and Muslims. Sree Dharmasastha Temple here is an ancient temple dedicated to Lord Ayyappa .

Vembanad lake: The pristine Vembanad Lake is a much-admired picnic spot and a backwater tourism destination, providing various exhilarating options like boating, fishing and sightseeing.Indianholiday.com offers online information on Tourist Attractions in Kumarakom, Kerala. To avail of this facility or for more information on holidaying in Kerala and India, please, enter your queries in the given form .