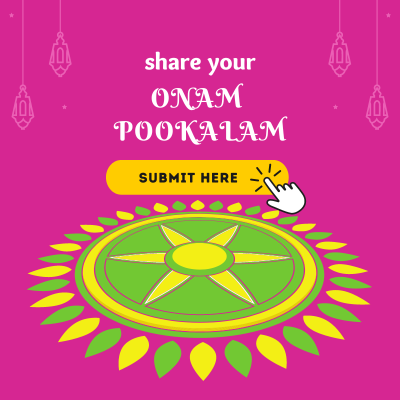 More popular as the Queen of the Arabian Sea, Kochi is a cluster of islands on the vast expanse of the Vembanad Lake. Some of these picturesque islands are Bolgatty, Vypeen, Gundu and Vallarpadam. The lake opens out into the Arabian Sea here to form one of the finest natural harbours in the world. It is this natural advantage that has made Lochi a fascinating blend of the cultures and influences of explorers and traders who visited this wealthy land. The Arabs, Chinese, Portuguese, Dutch and Gritish have all left their mark here.
Cochin , also known as Kochi , is one of the finest backwaters and beach destinations of Kerala. Beautifully spread across string of picturesque and lovely islands, lagoons, small rivulets and swaying coconut palm trees, Cochin is one of the most sought after and tourist destinations in Kerala. Famous as the Queen of the Arabian Sea, Cochin also houses one of the finest natural harbors in the world. Frequented by thousands of foreign traders and visitors from as far as Arabia, , Holland, and , Cochin was the most famous center of Indian spice trade for many centuries. Today, Cochin has emerged as most important commercial and industrial center of Kerala and called the Gateway to South India . In addition to all, what really attracts tourists to Cochin is its colorful and vibrant culture and unmatched hospitality of the local people.

Undoubtedly, Cochin ,with its islands, , beaches , museums, theme parks ,bird sanctuaries , pilgrim centres tour promises to be an exciting and rewarding experience for all its visitors.
Places for visit
MATTANCHERRY PALACE: It is also known as Dutch Palace, built the Portuguese and presented to the Raja of Kochi in 1555 AD. It acquired the present name after 1663 when the Dutch carried out extensions and repairs in the palace. AT no time did the Portuguese or Dutch stay here. Its interiors are decorated with murals from the Ramayana and there are some lively displays of royal costumes and palanquins. Timings. 1000 hrs to 17.00 hrs. Closed on Fridays and national holidays.

Jewish Synagogue : in Mattancherry Synagogue is built in 1568 AD. The Great Scrolls of the Old Testment, the copper plates in which the grants of privilege made by the Cochin rulers were recorded and the exquisite Chinese hand-painted tiles are of interest Timing: 1000 hrs to 1200 hrs and 1500 hrs to 1700 hrs. Closed on Sundays and Jewish Holidays. .
Cherai Beach : A lovely beach bordering Vypeen island off Cochin , Cherai beach is ideal for swimming. Dolphins are occasionally seen here. A typical Kerala village with paddy fields and coconut groves nearby is an added attraction.It is a popular tourist destination especially among foreigners.
ST. Francis Church : Fort Kochi The Protestant church was originally built by the Portuguese in 1510 AD and is believed to be the oldest church built by the Europeans in India. It is here the remains of the inveterate traveller, Vasco da Gamma were initially buried and 14 years later, his mortal remains were taken to Portugal.

Chinese Fishing Nets : Fort Kochi The Chinese Fishing net that line the sea-front and exhibit a mechanical method of catching fish by local fishermen in Fort Kochi. Said to have been brought from China by traders of Kubalai Khan's Court, they are used at high tide.

Bolghatty Palace : Bolghatty Palace is situated in Boghatty Island a narrow palmfringed Island easily accessible from the. mainland. The Palace was built by the Dutch in 1744. Later, it became the seat of the British Resident and today this has been converted into a hotel run by KTDC. .

Willingdon Island : A man-made island created from the material dredged while deeping Kochin Port. Situated between the main land Ernakulam and the old town Mattancherry and separated by the backwaters. Willingdon Island is an important part of Kochin. The Government of India Tourist Office, the Southern Naval Command Headquarters, the Seaport, Naval Airport, Railway terminus, Customs House, Cochin Port Office etc are all located in this island.

HILL PALACE MUSEUM :Hill Palace Museum is situated 12 km away from Eranakulam on the Eranakulam Chotanikkara route. Different types of sculptures, collection of rare coins, old weapons, manuscripts in ancient lipis and collection from Cochin Royal Family are exhibited here. Horse riding facility is also available. The Parishith Thampuran Museum situated at the Durbar Hall Ground together with its collection were transferred to Hill Palace Museum in 1997.
Timings: 9.00 hrs to 12.30 hrs. and 14.00 hrs to 16.30 hrs.Closed on Monday and National holidays. Admission: Rs. 10/- per adult & Rs. 5/- per Child. Camera Rs. 20/- Video Camera Rs. 1000/- for photography.