Onam Rituals – biggest festival of Kerala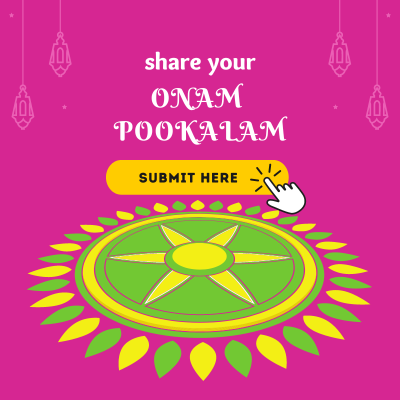 Onam festival, considered the biggest festival of Kerala, brings an opportunity for people to display their rich traditions and culture to the world. Lasting for 10 long days, the first day (Atham) and the tenth day (Thiru Onam) hold special significance for many reasons. Right from the first day till the last day, people from all community take active part each year in celebrations of Onam.  
All the rituals are followed during the occasion, and all types of cultural activities find prominence. From dancing to singing to games to feasts, the festival of Onam allows people to pay rich tribute to the deep-rooted culture of the state. The first day, Atham, holds special meaning for the people, as they get up early in the morning to pray to the nearest temple. Every house indulges in the creation of Pookkallam or the flower designs from the early morning.
To continue with the customs of Onam, women or girls prepare Attha Poo right in the front of the house to welcome the King Mahabali. The Thiru Onam is the day when everyone tries to keep the house as clean as needed by garnishing in different ways. Singing and swinging is a common practice during Onam in Kerala when young boys and girls enjoy the most in a group. 
The sacred cow dungs are used to clean houses across the state, and the family sit together to enjoy the mean, called Onasadya, which comprises several delicacies. Other important parts of celebrations of Onam include games, boat racing, etc.