Ameda Temple,Udayamperoor | Pooja Timings – Kerala Temples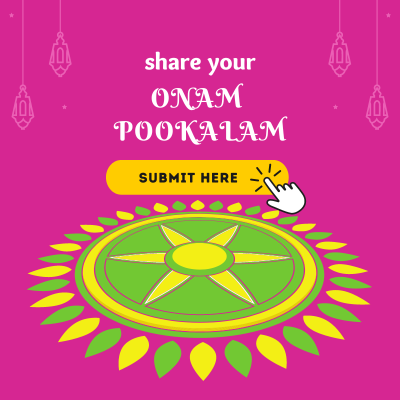 Ameda Temple, gracefully located on the banks of Vembanad Lake, in Tripunithura -Vaikom route, 20Kms south of Ernakulam. The sanctum sanctorum is dedicated to Sapthamathrukkal, viz: Veerabhadran, Ganapathy, Brahmani, Maheshwari, Kowmari, Vaishnavi, Varahi, Indrani and Chamundi.The shrines dedicated to Nagaraja and Nagayakshi are located North West and North East respectively. Towards North one can see the shrine of Sree Maha Vishnu.
Pooja Timings
04:00 am Palli Unarthal
04:30 am Nirmaalya Darshanam
05:00 am Abhishekam, Malar nivedyam
06:00 am Usha pooja
07:30 am Ucha pooja
12:00 pm Closing
05:00 pm Opening
06:30 pm Deepaaradhana
07:00 pm Athaazha pooja
08:00 pm Closing
Temple History
Lord Parasurama once travelling through the western coast of India, incidentally reached the place where the temple is presently situated. As usual he stepped into the lake for 'Sandhyavandana' during sunset .Then he saw a bright light at a distance. Curiosity to know about the source of light prompted him to walk forward toward the center of the lake. Suddenly divine knowledge came to him that the origin of the light is 'Sapthamathrukkal' who were travelling through the lake on the top of the tortoise.
Meanwhile the tortoise had become unable to travel as the water had paved way for Lord Parasurama who was moving towards the centre of the lake. The place where the tortoise became standstill came to be known as 'Amaninnayidam' and later on become 'Ameda'. Since his spurt of movement towards the centre of the lake caused the stillness of the tortoise and thereby the stoppage of the journey of the 'Sapthamathrukkal', Lord Parasurama decided to construct a magnificent temple at the same place where the tortoise stopped its travel. And hence the Ameda temple came into its being at its present position.
Guest House facility is available at the temple. Contact 8547391361 to book rooms in advance.
Temple
Udayamperoor, Thripunithura, Ernakulam, Kerala 682307
0484 279 4546
---
Vazhipadu Counter Hours
Monday-Sunday: 7 am to 12 pm , 5 pm to 8 pm
Temple Hours
Monday-Sunday: 4 am to 12 pm , 5 pm to 8 pm
WebSite : amedatemple.org