Onam 2021 date is on August 21| Thiruvonam | Onam Festival | Atham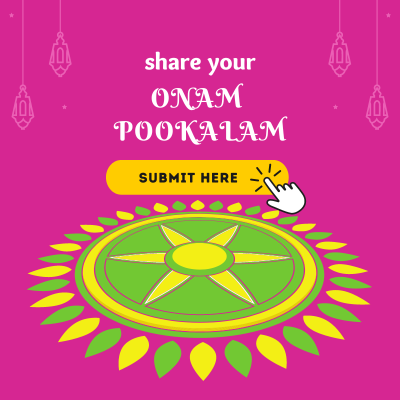 Onam 2021 date is on August 21, Saturday. Onam is the most famous festival of Kerala. All Malayali's irrespective of religion celebrates it. Onam festival celebrated in the month of 'Chingam', the first month of the Malayalee calendar (August – September of Gregorian Calendar).
This onam we will put 'Pookkalam' (flower carpets) in front of their houses to welcome Onam. Onam is celebrated in the Malayalam month of 'Chingam' but this time the 'Atham' has started from 'Karkkadakam'
Onam Pookalam Design Gallery – 1
Onam Pookalam Design Gallery – 2
Onam Pookalam Design Gallery – 3
This year Atham falls on two dates – August 12 & 13. But Uthram will get over by 8:54 AM on Thursday and Atham starts the very next second. On Friday by 8:01 AM Atham ends. so August 12, Thursday will be considered as Atham.
Atham Day one of Onam – 12 and 13 August, 2021( Thursday -Friday)

Chithira Day Two of Onam – 14 August, 2021 (Saturday)

Chodhi Day Three of Onam – 14 August, 2021 (Saturday)

Visakam Day Four of Onam – 15 August, 2021 (Sunday)

Anizham Day Five of Onam – 16 August, 2021 (Monday)

Thriketa Day Six of Onam – 17 August, 2021 (Tuesday)

Moolam Day Seven of Onam – 18 August, 2021 (Wednesday)

Pooradam Day Eight of Onam – 19 August, 2021 (Thursday )

First Onam Uthradam Day Nine – 20 August, 2021

Thiruvonam Day Ten – 21 August, 2021(Saturday)
Third Onam 11th day of Onam – 22 August 2021, Avittam (Sunday)

Fourth Onam 12th day of Onam – 23 August 2021, Chatayam (Monday)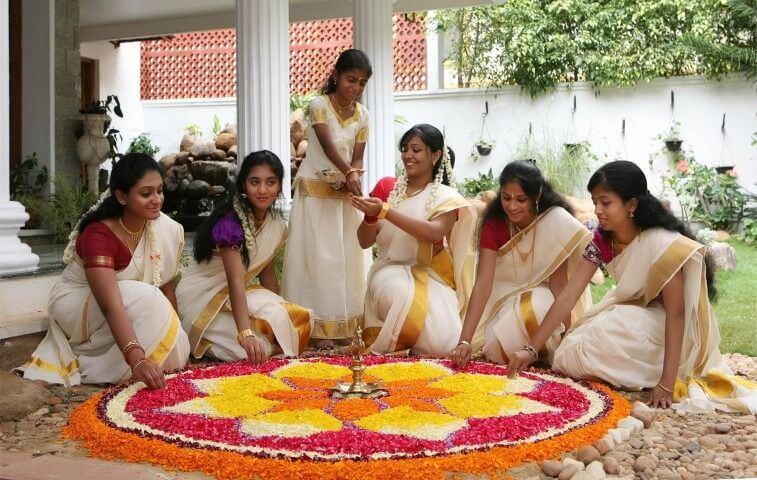 The Onam festival is celebrated as the harvest celebrations of Kerala as well as a welcome festival to the season of spring.
Onam commomerates the legend of Mahabali whose reign was considered as the golden era of Kerala. On the occasion of Onam, Malayalee people all over the world celebrate the festival by community get together, games, feasting, exchanging gifts and good wishes. Pookkalam (Floral bouquet), Vallamkali (Boat race), Onasadya with payasam (special preparation), Thiruvathirakali (a dance form) etc are the specialities of Onam.
The Onam 2021 festival lasts for ten days and is celebrated by people from all religious backgrounds in Kerala.
Previous Onam festival dates
Onam 2020 date on August 31, Monday