Onam 2020 | Thiruvonam | Onam Festival | Onam Date 2020 | Atham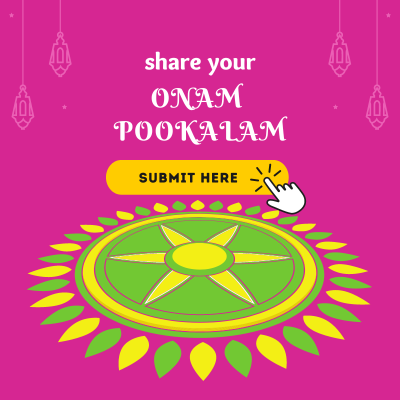 Onam 2020 date is on August 31, Monday.
Onam is the most famous festival of Kerala. All Malayali's irrespective of religion celebrates it. It falls in the Malayalam month of Chingam (Aug-Sept) Malayalam calendar. It is the harvest festival of Kerala.
Onam Pookalam Design Gallery – 1
Onam Pookalam Design Gallery – 2
Onam Pookalam Design Gallery – 3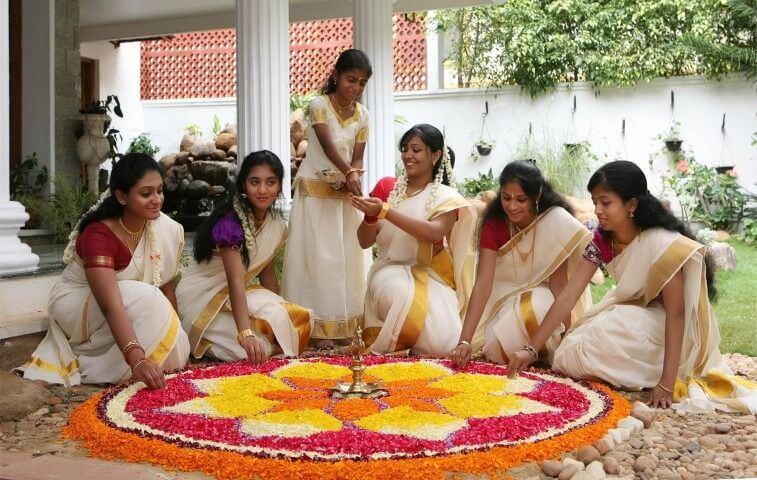 Atham-Day One – 22 August, 2020
Chithira-Day Two – 23 August, 2020
Chodhi-Day Three – 24 August, 2020
Visakam-Day Four – 25 August, 2020
Anizham-Day Five – 26 August, 2020
Thriketa-Day Six – 27 August, 2020
Moolam-Day Seven – 28 August, 2020
Pooradam-Day Eight – 29 August, 2020
Uthradam-Day Nine – 30 August, 2020 First Onam
Thiruvonam-Day Ten – 31 August, 2020
Avittam – 01 September, 2020 Third Onam
Chathayam – Sri Narayana Guru Jayanthi – 02 September, 2020 Fourth Onam