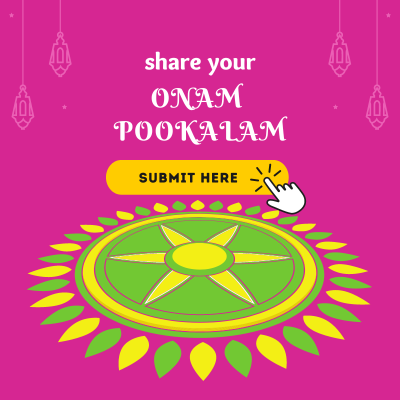 Elephant procession is considered as one of the most popular attractions of the Onam festival. Organized each year at Thrissur, the cultural capital of Kerala exudes a sense of unparalleled royalty and grandeur during the procession. The ride comprises elephants bejewelled in gold, from head to toe, which mesmerises the onlookers.
The procession exhibits the magnificence and majesty of the royals who have always considered elephants their favourite animal. This procession easily features among the most popular and most- anticipated Onam attractions. The elephant's forehead is covered by a huge golden plate which carries charming designs on it. The plate is a masterful creation carrying delicate designs and smoothly descends down to the trunk.
Any mention of the elephant procession is incomplete without discussing the parasol, which remain atop the animal. The parasol is superbly complemented by a silk robe and an array of jewellery. The procession involves only the best and most charming of elephants, as the prestige remains at stake for the royalty.
The Onam elephant procession catches the attention of hundreds of thousands of people, who gather to enjoy the essence of their culture. The royal show continues on in a grand way where the elephant entertains the audience through a range of tricks and pranks. Alongside the procession, people enjoy folk songs, dance and to top it all, the feast.