Recipe for Nadan Erachi/ Erachi Achar – Kerala Style Dry Beef Pickle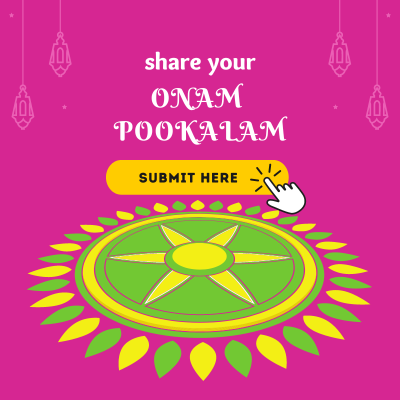 Ingredients:-
Bowl 1
Beef – 1/2 kg ( I prefer stew meat )
Meat Masala – 1/2 tea spoon
Turmeric – a generous pinch
Ginger – Garlic paste – 1/2 to 1 tea spoon
Vinegar – 1/2 tea spoon
Salt to taste
To fry meat
Oil – 2 tablespoon
To make masala
Gingelly oil / Sesame oil – 2-3 tablespoon
Mustard seeds – 1/2 tea spoon
Fenugreek seeds – a large pinch
Curry leaves – lots
Garlic chopped – 10 cloves
Ginger sliced – a thumb sized piece ( adjust ginger and garlic as per ur likes)
Green chili chopped – 3-4
Kashmiri Red chili powder – 1.5 tablespoon( if using hot chili powder 1 or 2 tea spoons would be enough)
Vinegar – 1 -2 tablespoons ( add more if you like more, I prefer 2 tablespoons of the normal white distilled one or red wine vinegar)
Whole Black peppercorns – 1 tea spoon
Garam masala – a pinch
Salt to taste
Method :-
Clean and cut the beef into bite sized pieces. Marinate with all in Bowl 1 and keep aside for 20-30 minutes. Pressure cook in a medium flame with 2 tablespoons of water , for 2-3 whistles or until done.
Drain in a colander and reserve the stock( 1/2 cup maximum)
Heat 2 tablespoons of any cooking oil in a non-stick pan and fry the beef pieces till brown.
Meanwhile , heat 2-3 tablespoons of gingelly oil in a pan and add mustard seeds. When they pop up add fenugreek seeds , fry for 10 seconds , followed by curry leaves, garlic, ginger and green chilies. Fry till the raw smell is gone. I love them to be a bit crunchy.
Make a paste with 1 tablespoon of reserved stock , vinegar and red chili powder and add to the pan and fry till the oil separates. Add the remaining stock , bring to boil and add the fried beef pieces along with any oil in the pan . Crush the whole black peppercorns in a mortar and pestle and add to the pan , along with a pinch of garam masala. Simmer for a couple of minutes , stirring often , till it is thick or dry as you like it . Let cool , transfer to clean glass jars and keep in cool dark place or in the fridge.
Notes:-
For more shelf life add more vinegar ( i say not more than 1/4 cup ), & 2 more tbsp of sesame oil.
I don't add coriander powder or shallots to any of the pickles ; it tastes different the next day.
In hot and humid area , better keep this dry version in fridge.
To make gravy , increase the vinegar and stock qty .
Instead pf pressure cooking and frying the meat, you can bake it @ 375 degree for an hour or more and proceed with the process
http://www.vazhayila.com/2012/01/kerala-beef-pickle-erachi-achar-dry.html