Mesmerizing charm of the tropical beaches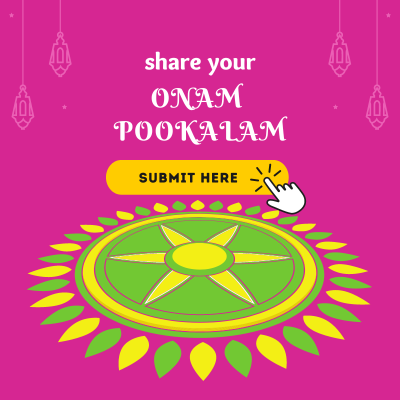 Beaches, a bunch of them having historical significance is one of Kerala's tour spot highlight.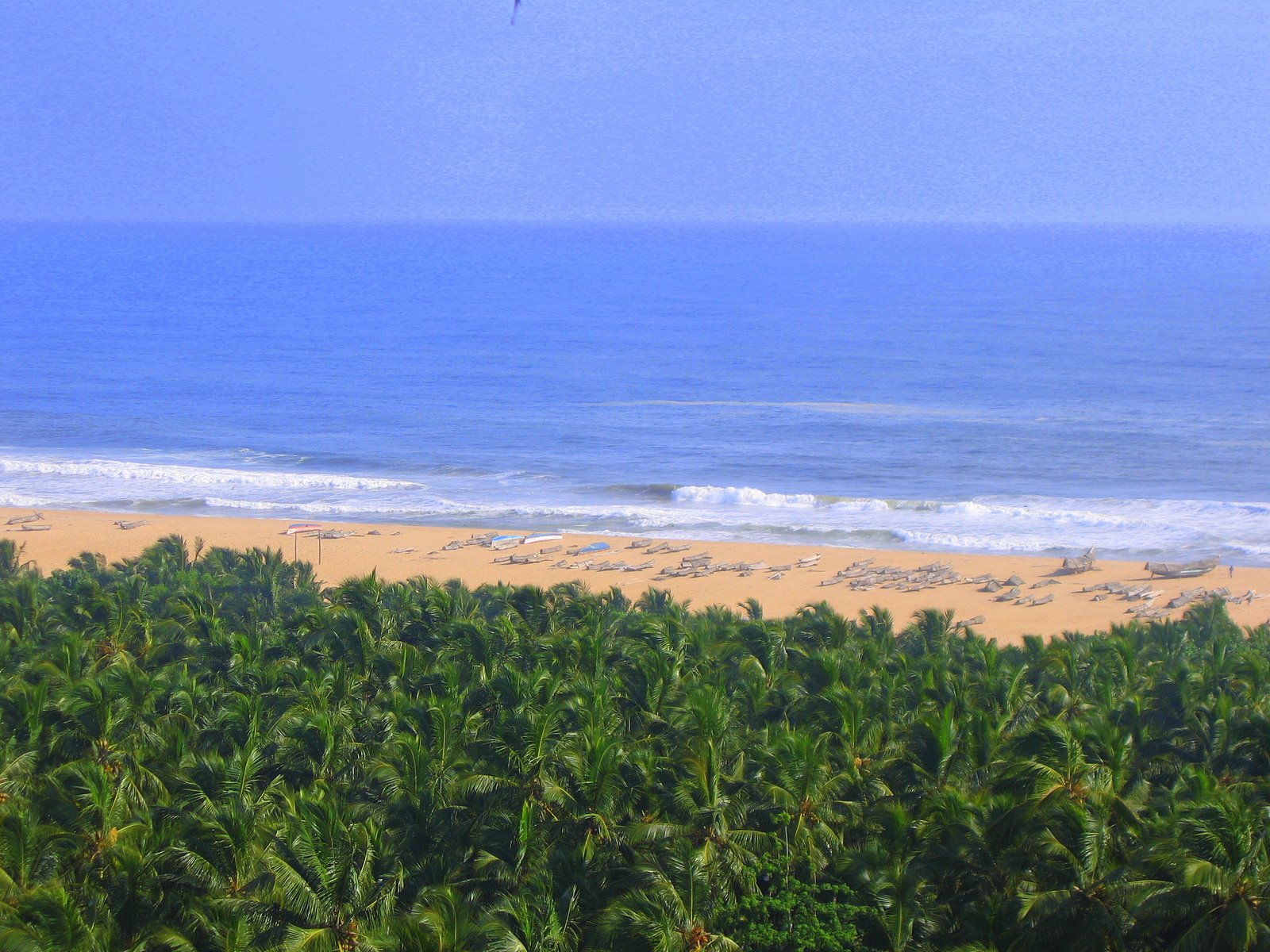 Chowara
A virgin beach, 9 kms south of the renowned Kovalam Beach is the hot spot these days for the traveller. It offers a harmonious combination of nature where you can enjoy lush greeneries, whispering sea breeze and the murmering surf. And it is a "must visit" destination having heritage and Ayurvedic resorts like Somatheeram, SuryaSamudra and Manaltheeram.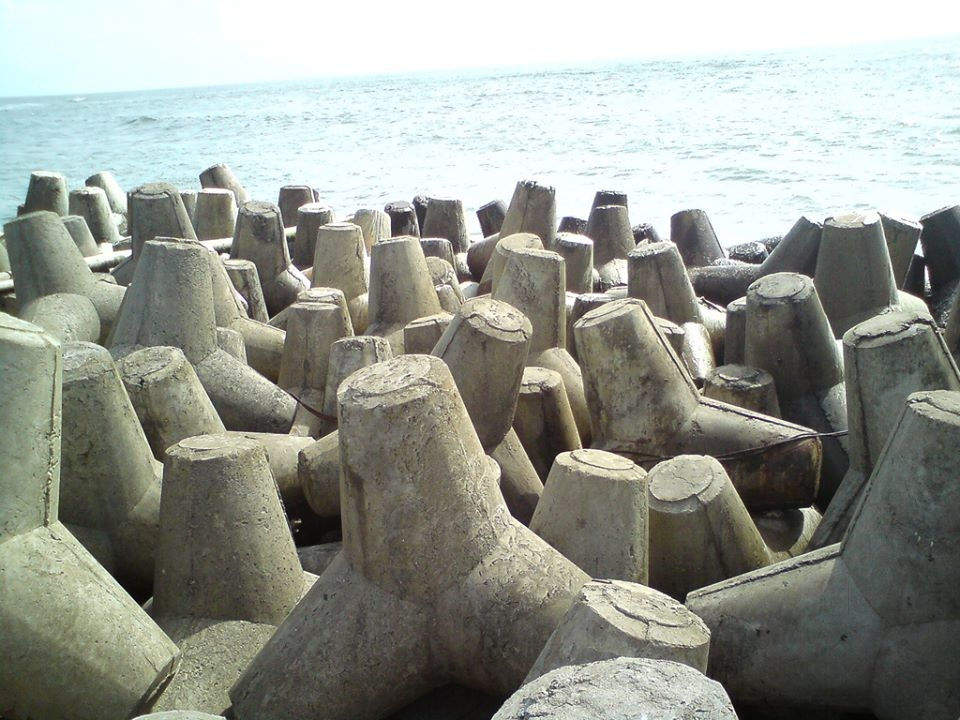 Kodungalore
A coast near Kochi had been where St.Thomas, the Apostle of Christ and first missionary in Indian coast, landed. Vasco De Gama, the first European voyager, stranded at Kappad near Calicut heralding the European invasion. Kerala, with its finest beaches, offers surf and sand un-spoilt despite being used by trippers from across the world.
Kerala beaches have a unique character. Cool, saline breeze blowing on the coconut groves along the coast would function as a balm to an agitated soul.Lose your heart to the mesmerizing charm of the tropical beaches such as Kovalam, Varkala, Shangumugham, Vizhinjam, Alappuzha, Kappad, Payyambalam and Bekal.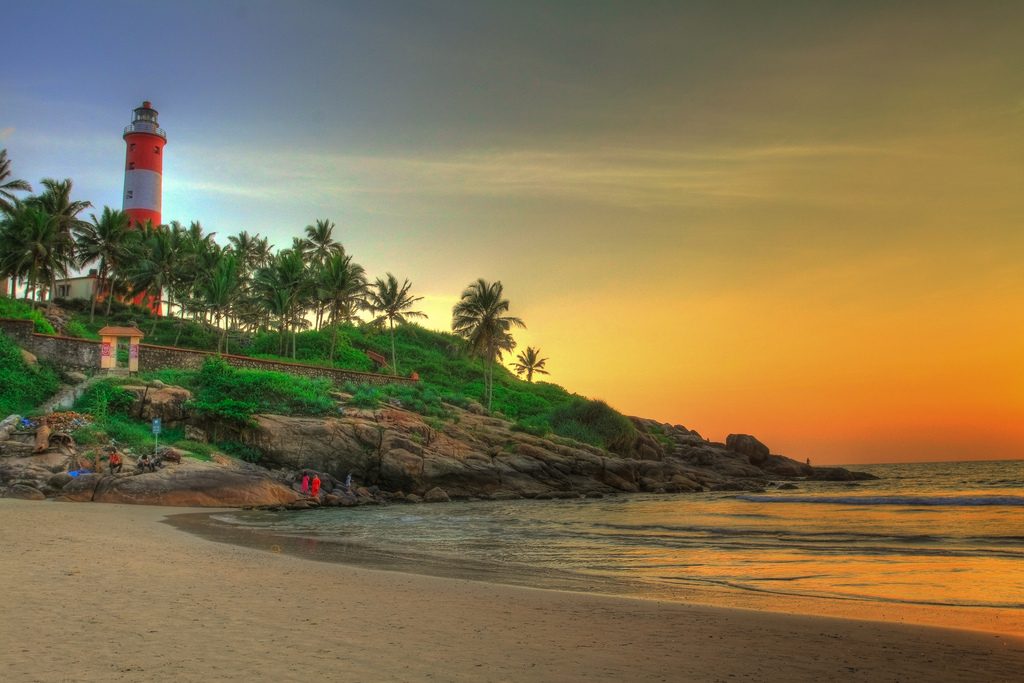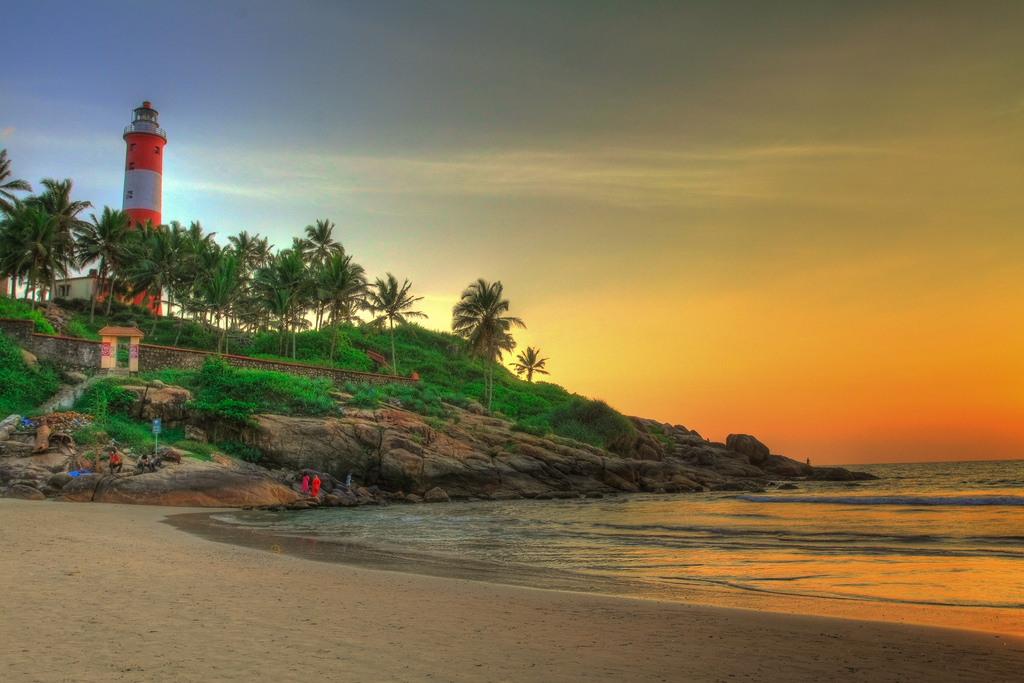 Kovalam
World famous Indian beach since 1930 where foreign and domestic tourists throng. This post-card tropical beach, boarded by blue waters and lush coconut gardens, once was a haunt of hippies from European countries. Kovalam, more popular among backpacking travelers, is a western cultural dot on a traditional and orthodox Kerala physique. "Kovalam" means a grove of coconut trees and true to its name the village offers an endless sight of coconut trees.

The crescent-shaped beach has three parts. The southern most beach, and the most popular, is light house beach. It offers an amazing sight of Vizhinjam mosque. The northern Samudra is a laidback one and time, seems, stands still here. The middle, hawah, in the early day, is a beehive of activities with fishermen setting out for sea. With a high rock promontory and a calm bay of blue waters, this beach paradise creates a unique aquarelle on moonlit nights.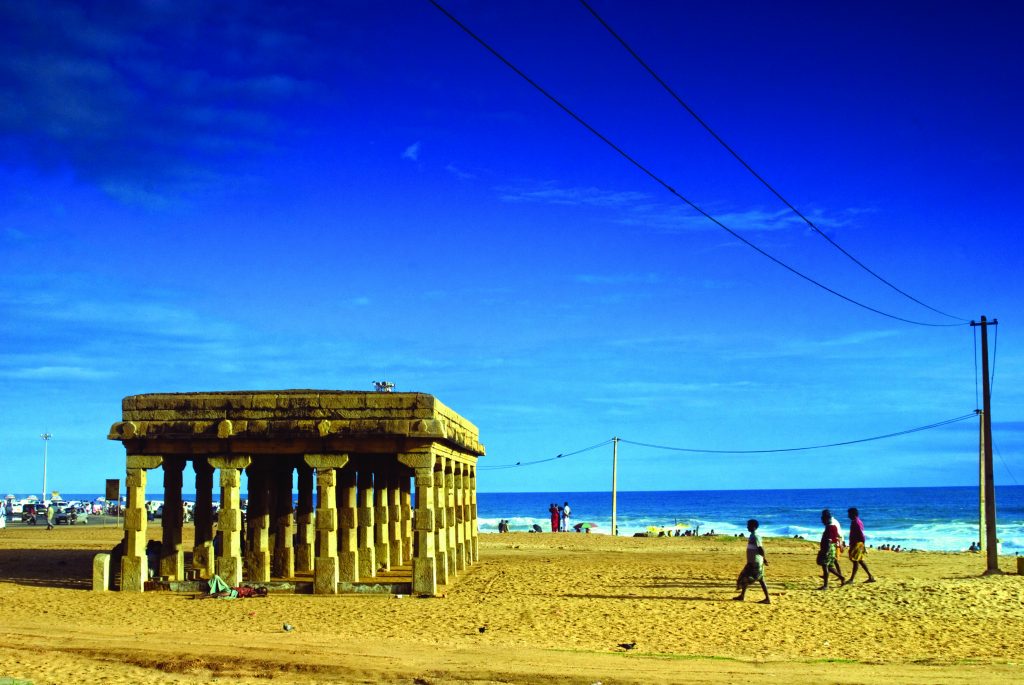 Shanghumugham
A popular city beach near Thiruvananathapuram airport. On holidays, the city comes out to the beach for a weekly refreshing. Long and wide sandy beach can accommodate tens of thousands. An indoor recreation club, children's park and a star shaped restaurant are some of the facilities at the beach. A large, enticing mermaid sculpture greets visitors. During temple festivals, the beach witnesses ritual washing of temple idols.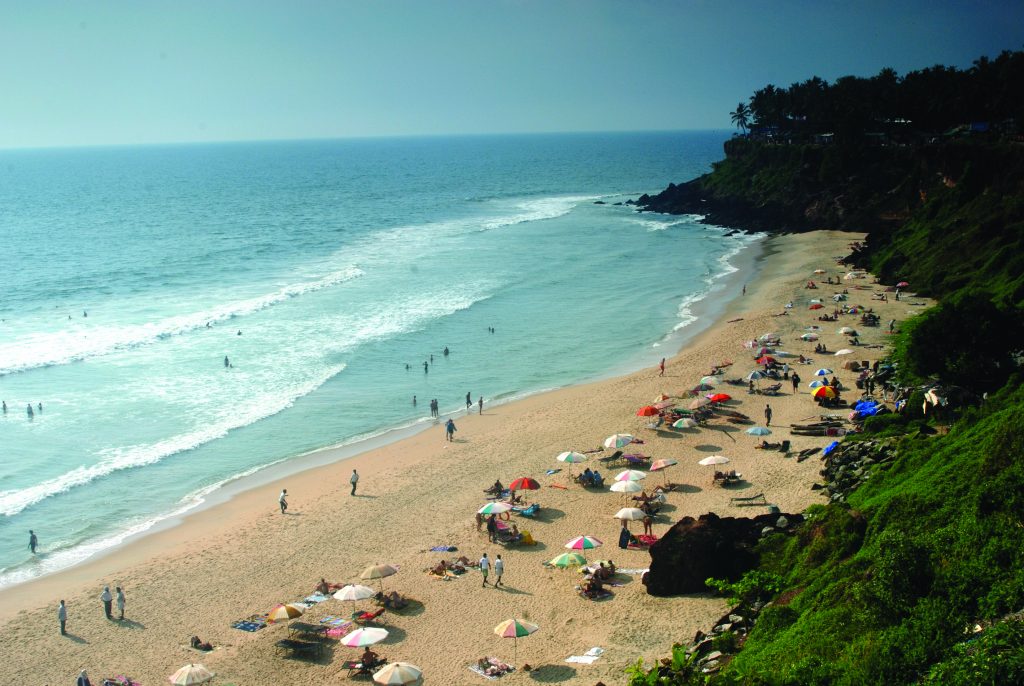 Papanasam
Varkala spa, 42 km away from Thiruvanathapuram, is the best spot along Kerala coast for watching sunset. The sight of the sun melting into the sea would blossom your poetic sense. During monsoon, bellowing waves engulf the beach lying beneath towering cliff and mineral water spring. The mineral water gushing from the hill is believed to have medicinal properties.