Useful Tips for Owning Your Dream Home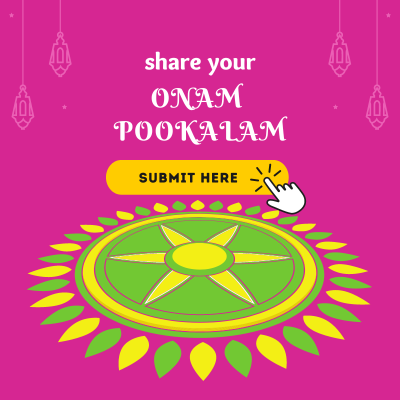 Owning a home is among the topmost priority, for most people. So, how do you go about buying a home of your dreams? What are the key aspects to be kept in mind, that makes the home buying experience exceptional? How about securing Luxury flats in Kochi below 50 lakhs? Isn't that an exciting deal ? Yes. most of you might be planning to buy or build your dream home at pocket-friendly expense. Let's walk you through a few points to follow in your quest to own your dream home.
Knowing what you want
Knowing what you want is an excellent way to start your search. Listing down the things that you want in your dream home makes the search easier.
Location
Neighbourhood
Age of the house (new construction, ready to move-in or old)
Amenities (swimming pool, children's play area, park, security, clubhouse, indoor and outdoor sports facilities etc.)
Infrastructure (connectivity, grocery and departmental stores, educational institutions, medical facilities etc.)
Size
Number of rooms
Direction (East-facing or South-facing etc.)
Vaastu compliant
Backup power
Floor (ground floor, lower floors or higher floors)
Number of apartments on each floor
Fire escape
Ventilation and natural light
Servant room
Restroom for house help and drivers
City or suburbs
City or town
Type of home (apartment, studio apartment, penthouse, villa etc.)
Builder's reputation
Searching for a house is easier when you have a well-defined list of what you desire in a home. A list of specifics allows you to shortlist only those properties that meet the required specifications.
Take your time
Once you identify a property that meets your requirements avoid rushing to sign on the dotted line. First, get a lawyer to check all the property-related documents. The property-related documents must be in original and in order. The builder must provide the required approvals and licenses from authorised government agencies. It is also essential to check that the said property is not under litigation. Knowing that the development conforms to government laid down rules and regulations and has a clear title will protect you from unwanted legal hassles later.
Have a budget
Having a budget is wise. Check out properties that meet your budget, so you don't exceed your budget. Sticking to a budget will protect you from unnecessary anguish. Keep in mind that the expenses of owning a home usually exceed the actual cost of the house. There are always other expenses that require money, such as –
Registration
Electricity connection
Home insurance
Getting the interiors done – such as cupboards, lofts and cabinets, kitchen chimney, exhaust fans, light fixtures, fans, air conditioners etc.
All of this costs money. So, have a price in mind that you would be willing to shell out for the concrete structure, that will be your home, and budget how much you will spend on getting it liveable. The reputed builders in kerala are launching new projects in all the prime locations of the state at affordable pricing.
Do not let emotions decide for you
Do not be led by your emotions. You will come across some fantastic properties that will draw you towards them. Walk away, if they are beyond your budget. Do not stretch your budget, to regret it later. Know that you will find something that you like, within your budget.
Be practical
Be prepared to compromise. You may not find everything you desire in your dream home, at the price you have in mind. Look for a property in the suburbs or in an area that is still developing. Alternatively or go for a smaller home. Do not be insistent on checking all the boxes on the list of what you want your dream house to be. Compromise is crucial.
Visualise your future
Buying a home is a considerable investment; do not invest in a property, blindly. Consider the fact that you will be living in that house for many years. So, be sure that it meets all your current and future requirements. If you have young children, you would need good schools and coaching centres nearby. You may want a hospital close by if you aged parents living with you; and entertainment facilities for the weekends. Prioritise what is essential and then take the call.
Double-check the location
Location is crucial when you are buying a home. You can always alter your home's interiors, but there is nothing that you can do about its surrounding area. You do not want to buy a home that is near the following places –
Right on the highway or on the main road—the noise and pollution will be a curse
Near an industry—again, pollution and noise will disturb your peace
Adjacent to a railway station or an airport—for the same reasons as above
Abutting a slum area—safety issues
Close to a canal, river or lake—for fear of flooding during heavy rains
Next to a garbage dump—they are unhygienic and unsightly and pose a potential health hazard
Overlooking the sceptic tank or generator unit—the fumes and smells will make you fume
Plan ahead
Buying a home is an expensive proposition. Count yourself fortunate if you can buy a home without banking on a home loan. If you do take a home loan, make sure you can pay the EMIs with ease. Keep the following things in mind when taking a home loan –
Compare the interest rate on home loans offered by various banks and non-banking financial institutions. Once you send feelers, the lenders are likely to provide you with a better interest rate
Improve your credit history to get a higher loan
Decide whether you want to opt for a floating or fixed interest rate
Take a home loan with an institution that allows pre-closure without penalty and allows you to pay more than the stipulated EMI amount. If this is allowed the extra amount, you pay as EMI will reduce the principal sum and the interest. You can use your annual bonus or salary arrears to repay the loan