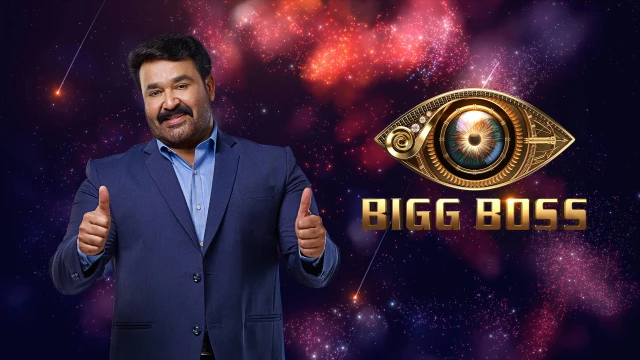 Bigg Boss Malayalam Season 5  is a popular reality TV show in India that airs on the Asianet channel. The show is based on the Hindi version of the show, Bigg Boss Malayalam season 5, and is hosted by popular Malayalam actor Mohanlal. Contestants, known as "housemates," live together in a specially constructed house and are isolated from the outside world.
bigg boss malayalam 5 contestants
Bigg Boss Malayalam is the Malayalam adaption for Bigg Boss which is produced by Star India and aired on Asianet. Veteran actor Mohanlal has been roped in to host the show[and the Lonavala house is being used.The voice of big boss is still a mystery for the first season. The prize money is announced to be ₹1 crore(US$140,000).
All the episodes of the show are available on the OTT platform Hotstar. Some new elements called 'Unseen', 'Spicy specials' and 'Bigg Boss Plus' was introduced by way of unseen and extra footage's uploaded on Hotstar. Bigg Boss Plus is aired on Asianet Plus and shows part of the day that weren't included in the episode, from 'wake-up call' to 'lights out'.
They are not supposed to tamper with any of the electronic equipment or any other thing in the House. They aren't allowed to write using paper, book or anything else in the house. They cannot leave the House premises at any time except when permitted to. They cannot discuss the nomination process with anyone. They cannot sleep in the day time. Also they need to wear mic all the time and speak in only Malayalam language.
Sometimes, the housemates may be nominated for other reasons, such as nomination by a person who has achieved special privileges (via tasks or other things), for breaking rules or something else. If something is very serious, a contestant may be evicted directly
All the rules have never been told to the audience, the most prominent ones are clearly seen. The inmates are not permitted to talk in any other language than the Malayalam.
More about Bigg Boss read here wikipedia(Source)
The first season of Indian reality TV show Bigg Boss Malayalam premiered on June 24, 2018, on Asianet and concluded on September 30, 2018, completing 98 days. Veteran actor Mohanlal is the host of the show. For the first season, a splendid home had been set up in Lonavala. The winner will be awarded a prize worth ₹1 crore (US$140,000).
Sabumon Abdusamad was declared winner of Bigg Boss Malayalam season 1 while Pearle Maaney was the first runner up.
Bigg Boss malayalam season 1 contestants List
Wild card Contestant