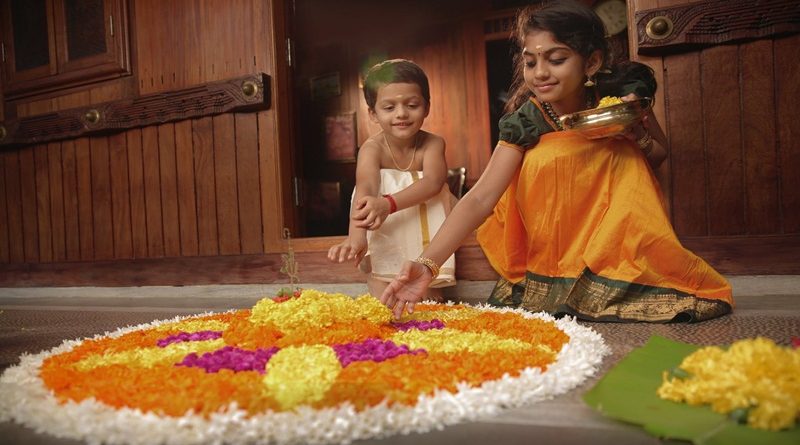 onam – kerala harvest festival
Onam is a harvest festival of the state of Kerala which is celebrated with great joy by the people of all communities. Legends are in galore for the origin of this festival, though the people find it a great occasion to display their culture, art and customs to the world. The first month of Malayalam Calendar or the month of August-September (as per Gregorian calendar) is the duration when it is celebrated.
Lasting for a period of ten days, its first day (Atham) and tenth day (Thiruonam) respectively hold the maximum value. Onam is India gives people an opportunity to display the rich culture by enjoying, dancing, eating, playing and singing together during the carnival. In this vibrant festival, various aspects of culture are highlighted to the core, including local delicacies, traditional dances, folk songs, boat races, elephant processions and ride etc.

During Onam celebrations, people from all parts of the world throng the state in huge numbers to enjoy the festivities on offer. Men, women and kids, all wear new clothes, embellish the homes, welcome the guests and exchange gifts during the celebration. Houses are kept clean, and flower petals are extensively used to garnish the front-side or the entrance of a home.

During Onam in India, a range of activities take place simultaneously in the state; a popular delicacy called Onasadya is dished up to guests on pure banana leaves; Vallamkali or the Snake Boat Race is organized wherein garnished boats compete in front of hundreds of viewers; men indulge in various games like Ambeyyal, Kutukutu, Kayyankali, Attakalam and Talappanthukali; women enjoy other activities, like dancing, singing and designing flower mats.